About Us
​ Chris opened Abacus Nursery and Pre School in September 2000, As the "hands on" Owner/manager she has many years' experience in childcare and holds both childcare and management qualifications. Chris, who is an Early Years Professional, strives to have a positive impact on the lives of all the children and families at Abacus, nurturing children's well-being and leading staff to do the same.
Our whole staff team share our vision of quality childcare and education. Abacus staff are well qualified, professional and take pride in their work. We recognise that it is our loyal staff members that make us successful and that to offer the very best care and education we must reflect on our practice and continually improve our service. We respect and acknowledge everyone's efforts; commitment, achievements and qualifications.
​Abacus has earned a reputation for high quality childcare, giving parents peace of mind, knowing their children couldn't be better cared for. We believe that a good nursery is a place where parents trust us to care and educate their children; because we want our children to do well and because we really care about our children! We provide a homely, yet professional environment, where the needs of your child are our priority.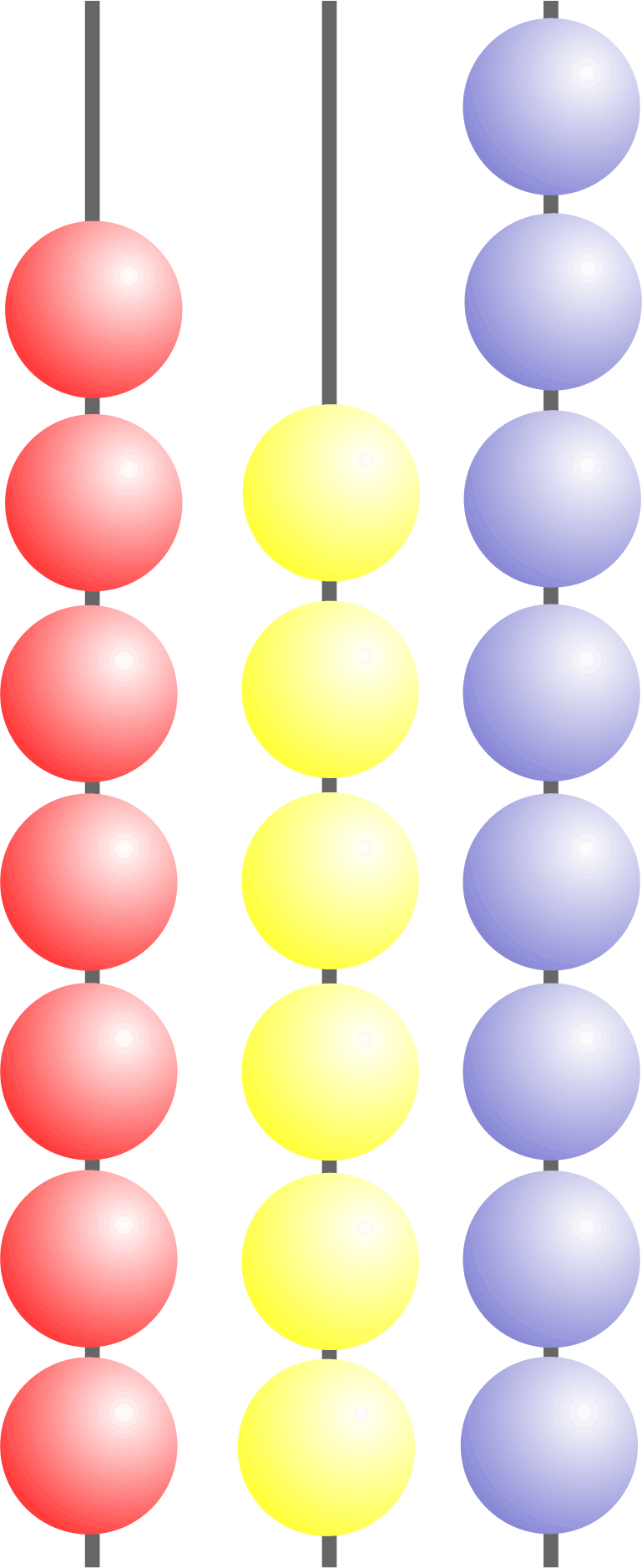 ​We welcome children from 7.45am until 6.15pm week days.
We are now in a position to offer a term time only option for families who would like 10 weeks off during the year. All Bank Holidays will be charged in full
Staff and Leadership
Opening Hours and Holiday Closure
Places will first be offered to families already attending the nursery; if there are no vacancies, your child will then be added to our waitlist. Extenuating circumstances affecting the welfare of the child or the family may be taken into consideration when offering places.
Please inform us if your child is going to be absent from Nursery and let us know the reason why eg on holiday/birthday celebration/sick. We adhere to Bradford's Monitoring Attendance guidance which may involve us speaking to other practitioners, health visitors, children's centre, Early Years, family support and social care as necessary.
Admissions and Attendance
Early Education, the Universal, (all children 15 hours) or Extended offer (eligible children 30 hours) is paid from the term after a child's third birthday until the term of a child's fifth birthday, unless they start in a primary school or council nursery class before that date.
Each term starts on the same date each year 1st January, 1st April, 1st September, even though school holidays may be later in the month.

For a child to be eligible to receive the grant he/she must have had their third birthday before the 1st January for the spring term, 1st April for the summer term, and 1st September for the autumn term.

The grant is for 15 or 30 hours a week, for 38 weeks a year.

All parents are eligible for 15 hours funded child care; some are eligible for 30 hours.

Parents must apply for their 30 hours in advance of the start of the term in which they want to claim. Do this online at https://childcare-support.tax.service.gov.uk Helpline 0300 123 4097. You must then reconfirm this every 3 months. If you don't reconfirm you will enter a "grace" period and lose the funding.

There is a charge for additional items and services provided by Abacus Nursery and Preschool, please see our fees sheet for details.

Abacus Nursery offers one place which is funded by the Universal offer and one place which is funded by the Extended offer, with no additional fees or charges. This will first be offered to any eligible two year olds, then to SEN children. If you are interested in these places, please ask for more information.

If places are not available, we will add your name to our waitlist, and offer it on a first come, first served basis.
Abacus Nursery and Preschool is an approved provider. If eligible, your child will be offered a place for up to 15 hours per week for 38 weeks of the year. Your child will be able to attend from the term after he/she is two, up until the end of the term that he/she reaches three.
(At this point, your child will automatically be part of the three and four year old Universal offer. Depending upon your circumstances you may be eligible for the Extended offer of 30 hours). For these children there will be a charge for the additional items and services provided by Abacus Nursery and Preschool. Please see our fees sheet.
Additional items and services include such things as; the preparation of and the food which we serve, flexibility of bookings (extra days/extra hours/long days/swops/the stretched entitlement), gifts at Christmas and other times during the year, visits out, and visitors in, newsletters and administering medication etc. This list isn't exhaustive!
​
There are several terms and conditions of this funding some of which are shown below
We need to check the child's birth certificate/passport for their legal name and to ensure they are the right age to access the place

We need to copy any documents which show the families eligibility

Abacus Nursery is required to monitor each child's attendance, and record the number of hours a child was absent the previous term, on the Provider Gateway.

Abacus is required to follow Bradford's Monitoring Attendance guidance policy which may involve us speaking to other practitioners, health visitors, Early Years, children's centres, family support and social care.

Details of all children accessing a funded place are passed to the Early Years. When a child's absence rate is high, Early Years/Children's Centre will be informed, to support families where needed, to improve this.

As a provider of Early Education Abacus Nursery is required to share funded children's development with the Early Years through cohort tracking on templates provided by the local authority.
Free early years education for eligible two year olds
EPP is additional funding for Early Years settings to improve the quality of provision for disadvantaged 3 & 4 year olds. Again there are eligibility criteria. If you feel as a parent and would like us to take advantage of this funding, please speak to us.
Our aim is to please, but if you have any cause for complaint, please give us the chance to put things right and improve for the future. Our policy is:
To provide and publicise a fair complaints procedure which is clear and easy to use for anyone wishing to make a complaint

To make sure everyone at Abacus Nursery and Preschool knows what to do if a complaint is received

To make sure all complaints are investigated fairly and in a timely way

To make sure that complaints are, wherever possible, resolved and that relationships are repaired

Please speak to us at nursery, anytime, if you have a complaint

You can contact us by ringing the nursery on 01943 600700

By email at Abacusnursery@outlook.com where

We will log all complaints

We will investigate all written complaints

We will notify you of the actions we have taken and the outcome within 28 days.
We are registered with Ofsted and you can contact them at
Ofsted, Piccadilly Gate, Store Street, Manchester M1 2WD
Complaints help line number 0300 123 1231